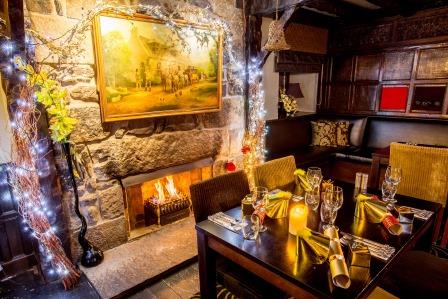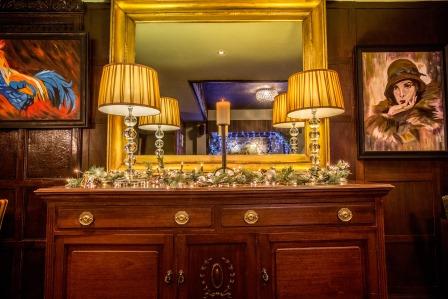 Christmas Day 25th December 2021
Christmas Day is all the more special with family and friends and a visit from you know who.
Dine with us to enjoy delicious food, fine wine and friendly service in a welcoming and warm atmosphere.
Canapes 
Black Pudding Bon Bon with Cock And Bull Brown Sauce
oOo
Carrot & Coriander Soup served with Homemade Bread & Butter (V)
Chicken Liver Pate with Port and Onion Chutney and oatcakes
Prawn  & Smoked Salmon Cocktail with Bloody Mary Mayo and Homemade  brown bread 
Parma Ham & Melon
oOo
Amuse Bouche 
Cullen Skink Croquette with Leek and Potato Veloute
oOo
Roast Turkey & Honey Roast Ayrshire Gammon with all the trimmings 
Slow Braised Scotch Daube of Beef with Creamed mash potato, Vegetables & Bourguignon Jus
Pan-Seared Scotch Salmon with Fondant potato, Buttered greens, Prawn Beurre Blanc
Vegetarian Nut Roast with all the trimmings
oOo
Cock & Bull Sticky Toffee Pudding with Vanilla Bean ice-cream & toffee sauce 
Traditional Christmas Pudding with brandy butter 
Salted Chocolate Tart Berry Coulis & Honeycomb
Cheese Board biscuits and chutney 
oOo
Tea, Coffee & Petit Four
£75 PER ADULT
£35 PER CHILD AGED 5 – 14 (smaller portions of main menu)
£10 PER CHILD UNDER 5 (childrens menu available)
All bookings can be made via the link below, please note there is a £10 deposit required per person to secure your reservation.
Full Payment and pre-order details will be sent out in the first week of December.

There are two sittings to choose from, 12pm and 3.30pm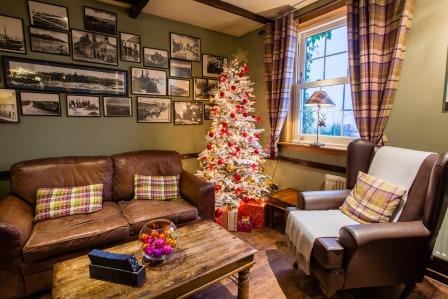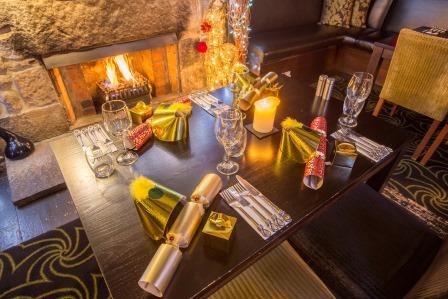 The Cock and Bull Ellon Rd Balmedie AB23 8XY Email: info@thecockandbull.co.uk
Mon to Sun:  9.30am - 8pm